Apple releases macOS 10.12.2 update
Apple has released the macOS 10.12.2 update for all compatible Macs. The update can be downloaded from the Mac App Store app on your computer.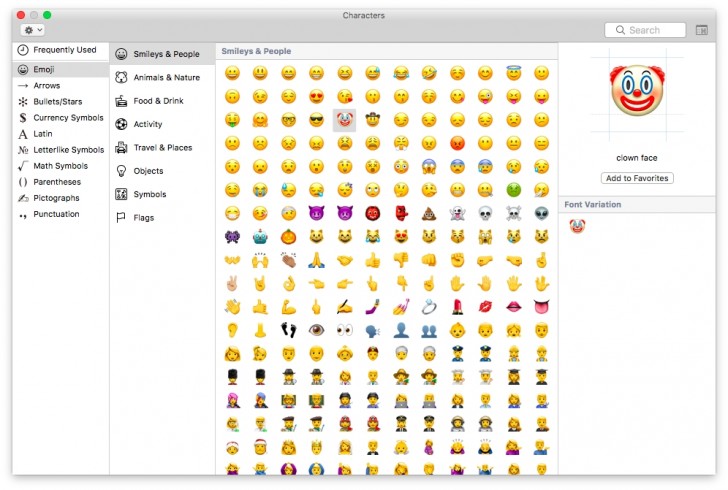 One of the changes in the update is to the emoji. Apple introduced 100 new emoji in this update, same as on the iOS 10.2 update, which conform to the Unicode 9.0 standard. Apple also redesigned several of the existing emoji, giving them a fresh coat of paint.
Another feature is the ability to take screenshots of the Touch Bar on the latest MacBook Pro models, using the Command-Shift-6 shortcut.
The update also adds four new wallpapers: Abstract Shapes, Color Burst 1, Color Burst 2, and Color Burst 3.
Unfortunately, the update also gets rid of the time remaining figure in the battery menu. It was removed supposedly because it was inaccurate but the general consensus seems to be because the figure gave users unrealistic expectations of battery life, which the machine never actually met. This is especially true on the new MacBook Pro models, which have generally been panned for their unimpressive battery life.
The other changes include:
Improves setup and reliability of Auto Unlock.
Allows addition of a Chinese Trackpad Handwriting button to the Touch Bar Control Strip.
Adds support for taking screenshots of the Touch Bar using the Grab app or Command-Shift-6 shortcut.
Fixes an issue that caused the Touch Bar emoji picker to appear on the display.
Resolves graphics issues on MacBook Pro (Late 2016) computers.
Fixes an issue where System Integrity Protection was disabled on some MacBook Pro (Late 2016) computers
Improves setup and opt-out experience for iCloud Desktop and Documents.
Fixes an issue with the delivery of Optimized Storage alerts.
Improves audio quality when using Siri and FaceTime with Bluetooth headphones.
Improves the stability of Photos when creating and ordering books.
Fixes an issue where incoming Mail messages did not appear when using a
Microsoft Exchange account.
Fixes an issue that prevented installation of Safari Extensions downloaded outside the Safari Extensions Gallery.
Adds support for new installations of Windows 8 and Windows 7 using
Boot Camp on supported Macs.
Fixes an issue that prevented some screen resolutions from being available on third-party displays.
Adds support for more digital camera RAW formats.