Samsung Galaxy J3 (2017) launches at Sprint on January 6 as the J3 Emerge
Sprint is almost ready to start selling the yet-unannounced Samsung Galaxy J3 (2017). The carrier will have it in its own stores, but will also offer it through its prepaid brands, Boost Mobile and Virgin Mobile. The phone is supposed to debut on January 6.
Sprint and its two prepaid arms will sell it as the Samsung Galaxy J3 Emerge, and what you see below are leaked press renders showing the upcoming entry-level handset.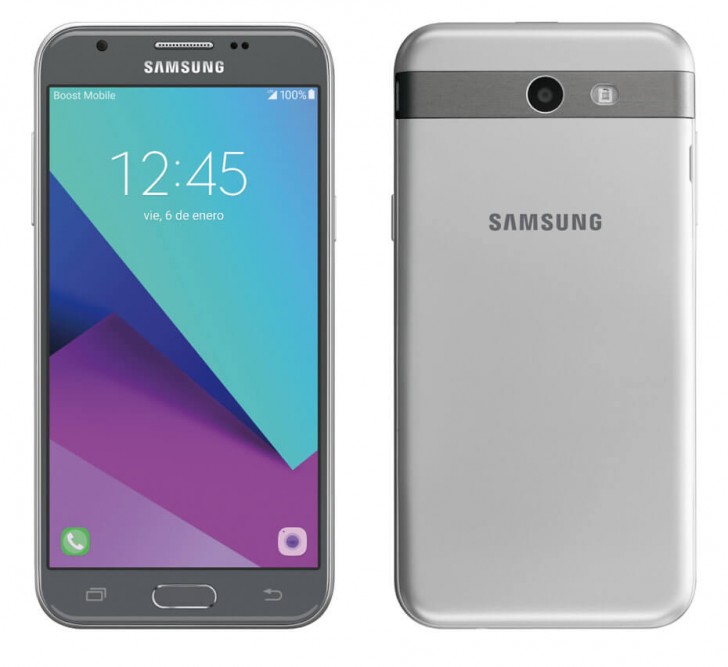 This US version of the J3 (2017) may be different from the international one in more than its name, with some features such as the cameras being kept identical to those in the original J3 for the US.
The J3 Emerge will sport a 5-inch 720p touchscreen, the Snapdragon 430 chipset, 2GB of RAM, and 16GB of expandable storage. These are all improvements compared to its predecessor, as is the Android version it will run, namely 6.0.1 Marshmallow.
However, the fixed-focus 5 MP rear (with 720p video capture) and 2 MP front cameras will stay the same, as will the 2,600 mAh battery capacity. With these specs, we're hoping that the Galaxy J3 Emerge will be a bargain, because otherwise we fail to see why anyone would pick it up. Pricing information hasn't been leaked yet unfortunately.