Samsung Galaxy S8 to be among the first to adopt Bluetooth 5.0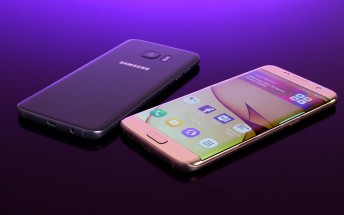 The Galaxy S8 rumors galore continues with yet another intel for the highly-anticipated flagship. Yet another report puts the latest Bluetooth 5.0 standard in the Galaxy S8. Bluetooth Special Interest Group, where Samsung is being a member, has certified the standard and is expecting the first devices to use it to come "within two to six months".
The Galaxy S8 is expected to be announced in the end of February and go on sale in March, so it sounds like the device may indeed make use of the new BT 5.0. The new standard allows for four times bigger range, twice faster speed, and eight times larger broadcast message capacity.
The rumors about the Galaxy S8 are thriving and while putting every newly announced technology seems appropriate, you should take all of these with suspicion until more solid evidence confirms them.