iPhone 8 wireless charging 'confirmed' by a new report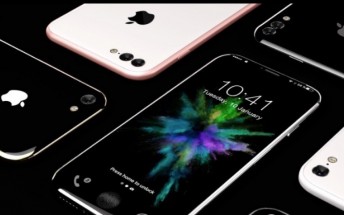 At this point it seems pretty clear that the flagship iPhone of 2017, which may be called iPhone 8 or iPhone X, will come with support for wireless charging. We've heard rumors about this before, and today a new report from the Chinese-language Commercial Times confirms the feature.
According to cited "industry sources", Lite-On Semi has entered Apple's supply chain in order to provide half of the required GPP bridge rectifiers, which are needed to make wireless charging work. It's still unclear what company is building the other half.
Lite-On Semi refused to comment, as you'd expect. The wireless charging rumors for the iPhone 8 have so far gone hand-in-hand with those speaking about the device having a glass back, which makes perfect sense since no one's solved the wireless charging through metal problem yet. Other details about this year's iPhones are more in flux, with some sources recently talking about three handsets launching in the fall - the flagship iPhone 8 (or X) with a 5.7" or so curved AMOLED touchscreen, as well as an iPhone 7s and iPhone 7s Plus.