LG Watch Sport and Watch Style with Android Wear 2.0 get pictured for the first time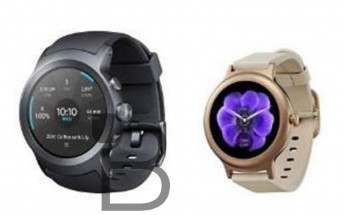 Last week a report surfaced outlining many details regarding the first two smartwatches to run Android Wear 2.0 from day one. These are going to be called LG Watch Sport and LG Watch Style, and they were developed in partnership with Google in a Nexus-like program for wearables. That leak also gave us a purported announcement date: February 9.
Now as we get close to that day the blurry image you can see below has surfaced, allegedly showing the two devices for the first time (up until this point all we've had to go on were some mockup renders).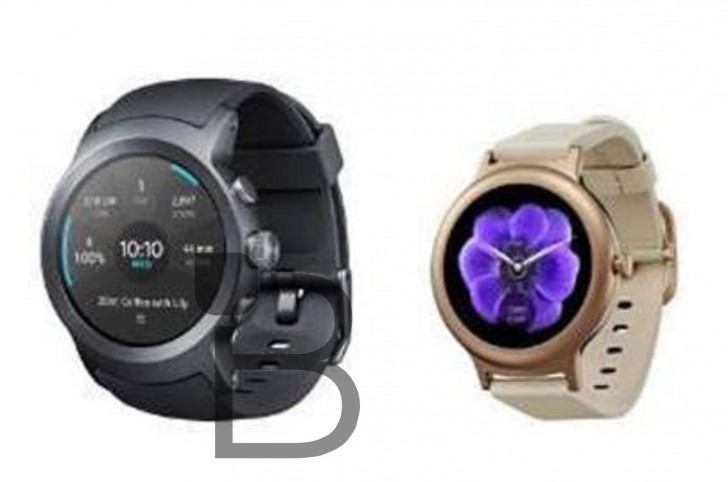 On the left is the Watch Sport, on the right the Watch Style. What we see here lines up nicely with the leaked details about the wearables. The Watch Sport is said to be the higher-end of the two, but it's the Watch Style that will support swappable straps.
The Sport will be bigger, as you can see, boasting a 1.38-inch 480x480 circular plastic OLED touchscreen, 768MB of RAM, 4GB of storage, and a 430 mAh battery. It's also going to come with IP68 water and dust resistance, a heart rate monitor, Wi-Fi, Bluetooth, 3G, 4G, GPS, and NFC for Android Pay. All of those functions will take a toll on its thickness however, with it reportedly coming in at a hefty 14.2mm.
The Style will thankfully be only 10.8mm thick, but it will also be devoid of mobile data connectivity, GPS, NFC, as well as the heart rate sensor. Its water and dust resistance rating will be IP67, and it will come with just 512MB of RAM and a 240mAh battery, while employing the same 4GB storage space as its sibling. Its display will be a 1.2-inch 360x360 round P-OLED panel.
The image above reveals that the Watch Sport will have three buttons, whereas the Watch Style will have to make do with just one. Both devices are metal-made. The Sport's strap seems to be rubber, but the Style will probably ship with leather bands. The color versions pictured here are called Titanium (for the Watch Sport) and Rose Gold (for the Style). Additionally, the Sport will be up for grabs in dark blue, and the Style will also come in Titanium and silver.