The Misfit Vapor can dive up to 50m underwater but sidesteps Android Wear
Misfit is best known for its fitness trackers but after joining Fossil it seems that the company wants in on the smartwatch action. The Misfit Vapor uses a proprietary platform (it's not an Android Wear device), but it will give the new Casio a run for its money.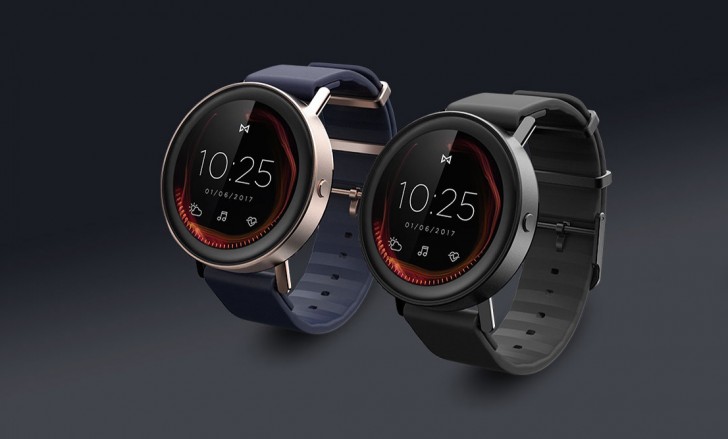 Speaking of running, the Vapor has a built-in GPS receiver, an optical heart rate monitor, an altimeter so it can faithfully track your running or cycling routes. It can connect to Bluetooth headphones and play music from its 4GB of memory, but you can't quite leave your phone at home - there's Wi-Fi connectivity but no LTE.
Misfit focused on industrial design and crafted the 44mm case out of metal. On the front is a roomy 1.39" AMOLED screen (326ppi pixel density) that's fully round. The Vapor doesn't have a physical rotating bezel like the Samsung's Gear S3 but the touchscreen UI uses a virtual version of that.
We mentioned the Casio F20 (a $500 smartwatch), this one is also waterproof up to 50m but will cost only $200 when it launches later this year. It will lack the flexibility of Android Wear, for now only first-party Misfit apps will run on the Vapor.