LG now teases the G6's camera UI and square image capture mode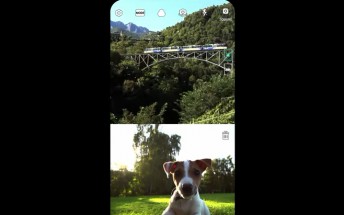 A couple of days ago LG put out a press release detailing some of the features (and specs) for its upcoming G6's three cameras (of which two are on the back). At that point the company mentioned that there will be a new camera UI featured in the G6, complete with a unique square capture mode. This will take full advantage of the handset's 2:1 screen aspect ratio by showing you two square pictures or videos side by side, because they fit perfectly.
Not being able to contain its excitement about this prospect and what it means for easy media posting to Instagram (even though the social network has had support for non-square pictures for a while now), LG has outed the video you can see below.
So the company's endless teaser campaign for the G6 continues, ahead of its unveiling this Sunday, on February 26, at an event in Barcelona. LG is in fact providing some competition to the various leaks and rumors about the G6 that have popped up recently. Speaking of which, just a few hours ago some neat press renders of the handset got leaked, showing it in black.