Apple top smartphone manufacturer in US, Android leads mobile OS market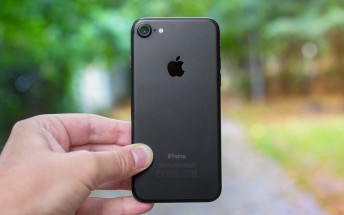 Apple is the top smartphone manufacturer in the United States, according to the latest report from market research firm comScore. The report presents data from a three-month average ending January 2017, and it reveals that the Cupertino-based company now claims nearly 45% share of the market.

That's up 2.3% when compared to the data from period ending in October 2016. Samsung is at the number two spot with 28% market share - down 2%. LG, Motorola, and HTC round up the top 5 with 10.3%, 4.3%, and 2.3% share of the market.

As for smartphone OS', Google's Android leads the market with 53.2% share, but that's down 2% compared to October 2016. Apple's iOS follows with 44.6% share - up 2.3%. Microsoft and BlackBerry claim 1.6% and 0.6% market, respectively.