Back in black: yet another set of Samsung Galaxy S8 shots leaks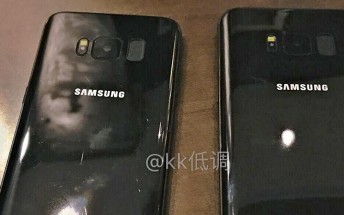 What we have on offer is the upcoming Galaxy S8 pair side by side. And if you happen to feel like this is not the first time you are reading this, we can't blame you, since you're not far off. We already got one of these a few days ago, only in a different color.
Now, we have black units, or possible dummy models to check out. But, just so you don't get the impression that "black" is the new things here, we'll just link this other leak from a couple of days ago, or better yet this one.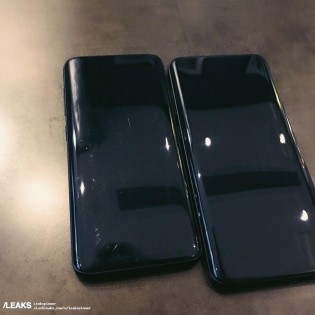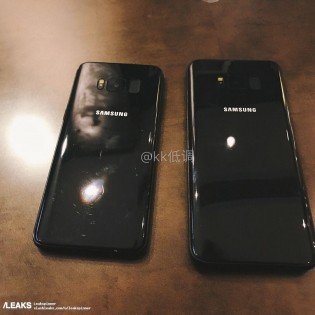 Samsung Galaxy S8 and S8+


OK, now that we have all that covered, here are the two new photos. The difference in size between the 5.8-inch S8 and its 6.2-inch, S8+ sibling becomes instantly apparent. Still, we will remind you that both models do come with an unusual 18.5:9 aspect ratio. So tall, but not necessarily that wide is what Samsung was going for.

As far as other info on the flagship pair goes, there is just a sea of it out there, which you can check out for yourself here. Some other important highlights, beside display sizes, include info on both a Snapdragon 835 and Exynos 8895 variant - likely region-dependent. Memory will probably be another geographical difference, with a 6GB RAM option likely limited to China alone and 4GB for other countries.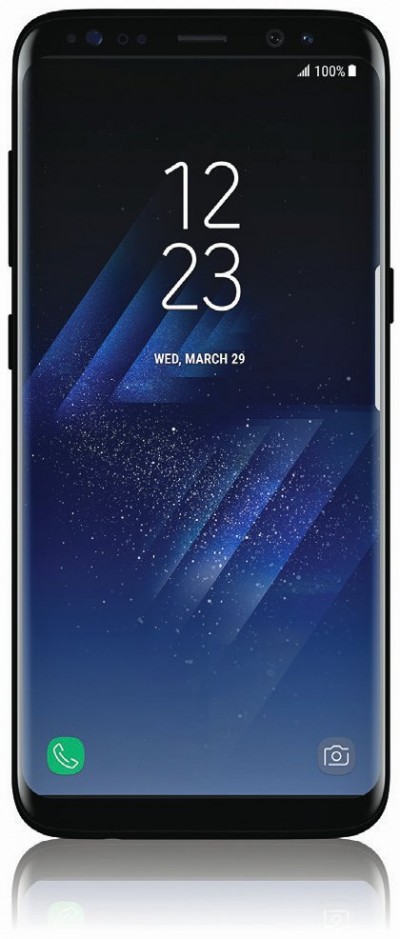 Other specs include 12MP Dual Pixel main camera, 8MP front shooter, IP68 certification, an iris scanner and facial recognition, also Samsung Pay NFC and MST support and the company's new Bixby voice assistant.
These are just the basics and there is a lot more to get excited about. The Samsung Unpacked unveiling event is already scheduled for March 29 and after quite a bit of speculation, we can probably anticipate the first units to start shipping on either April 21 or April 28. Prices are expected to start as high as GBP 799.