Facebook Messenger now has live location sharing too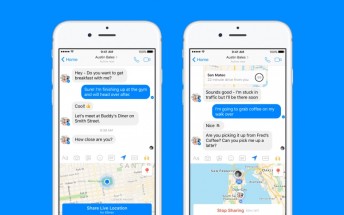 Facebook is usually quick to copy features from its various competitors if it deems them interesting enough, but we normally see stuff from the likes of Snapchat making it into the social network's offerings. This time Facebook Messenger has decided to borrow a recently announced (and not even fully rolled out yet) feature from Google Maps - live location sharing.
Google unveiled its interpretation last week, and today Facebook is announcing a very similar thing for Messenger. In a nutshell, this lets you allow the contacts you choose to see your live location on a map for up to one hour. You can share with a group or just one specific person, and can stop at any time. A small countdown clock will tell you how much longer you're sharing for.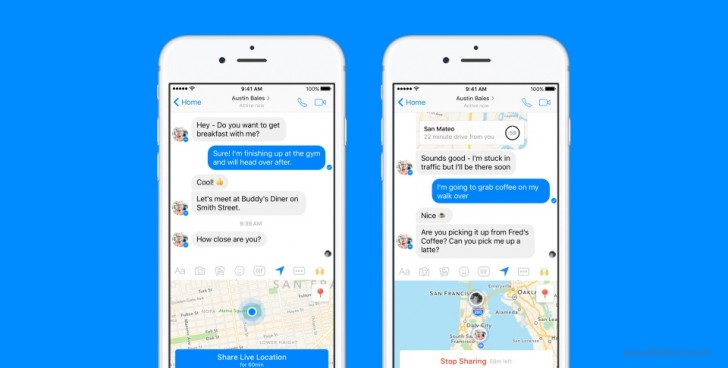 Once you share your location, both you and the person or people you're sharing it with are able to see an estimate of how long it would take you to get to their location(s) by car.
If you want to share a static point on a map, and not your live location, you can still do that too - except, instead of choosing Share Live Location after you tap the location pin, just tap the red pin in the upper right hand corner. You're then able to search for a place, or drag and drop the pin on the map before you hit Send.
The new functionality is now rolling out globally to Facebook Messenger users on both Android and iOS.