Google Keep becomes part of G Suite, now accessible from within Docs
Popular note taking application Google Keep has now been made part of the company's G Suite. Being a core G Suite service, "Keep now has the same technical support and service level commitments as any other core service, like Gmail or Google Drive," the search giant said in a blog post.
G Suite admins will be able to control Keep usage in their organizations - they'll have the power to turn the app on or off for their domains.

Aside from this, Google Keep has also been made accessible from within Google Docs.
"End users can now view and create Keep notes in Google Docs on the web. Starting today, simply select 'Keep notepad' from the Tools menu to pull up a sidebar containing your notes from Keep (and the option to search them). You can then edit those notes and drag and drop them into your document."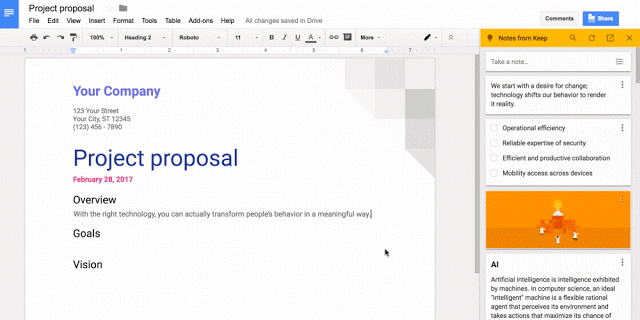 For more information, head to the Source links below.