HTC U (Ocean) with touch-sensitive frame launches in April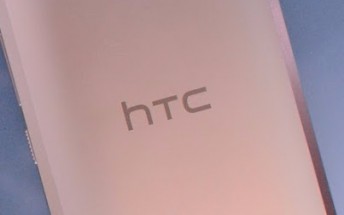 HTC has already unveiled two devices in its lineup for 2017, the U Ultra and U Play. And soon there will be a third to complete the family, according to a new leak. It will be simply called HTC U, and will serve as the successor to last year's HTC 10, thus being the new mainstream flagship smartphone from the Taiwanese company.
The HTC U is codenamed Ocean, and it turns out that it will incorporate technology that leaked through a concept video in 2016. This was outed by an HTC designer in September, and portrays what will be marketed as Edge Sense (the concept video calls it Sense Touch, but it's the same thing).
Edge Sense will let you control many customizable actions with gestures that you perform not on the screen, but on the U's metal frame (as also seen in the video below). You'll be able to squeeze or swipe along the left or right sides of the device in order to perform specific actions.
Aside from this unique feature, the U will be a pretty standard offering on the inside - basically what you'd expect from a 2017 flagship. It will boast a 5.5-inch QHD touchscreen, and will be powered by Qualcomm's Snapdragon 835 chipset. It will run Android 7.1 Nougat underneath HTC Sense 9. 64 or 128GB of storage will be offered, expandable via microSD.
As for cameras, the 12 MP rear one will have a Sony IMX362 sensor, while the 16 MP selfie unit will get the IMX351.
The HTC U is going to be unveiled in mid-to-late April, and it will reach a store near you in early May, apparently.