LG G6 will cost €749 in Europe when it goes on sale in late April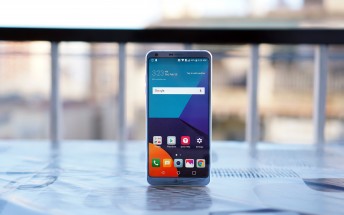 We've heard quite a few times so far that the LG G6's release date in the US will be April 7, despite LG supposedly doing its best to take its flagship to market before Samsung launches the S8 duo. Anyway, we now have one more 'confirmation' of this release time frame, coming from a report in South Korean media. This claims the G6 will be out in the US on April 7 or 10, according to "industry sources". Over the weekend, famous leakster @evleaks reiterated the April 7 date.
What about Europe though? So far the G6 has only been on sale in Korea, where it's doing better than its predecessor. However, the aforementioned report says the G6 will only make it to Europe after the US, "later in April". Unfortunately a more specific window isn't mentioned, but depending on how late that is in the month it could mean that Samsung's Galaxy S8 and S8+ will land on the continent at around the same time as the LG G6 (since the Samsung devices have long been rumored to become available on April 21).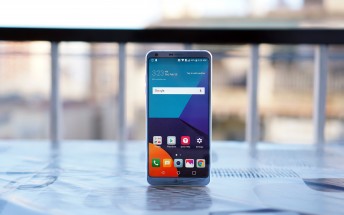 One thing we do now know about the G6's launch in the EU is how much it will cost. MediaMarkt, Germany's biggest electronics retailer, has listed the smartphone on its website. The good news is that all three color versions - black, white, and Ice Platinum - will be available. The bad news is that shipping is said to start in 12 weeks - but we assume that's just a placeholder. Anyway, the G6 is priced at €749 regardless of which hue you pick. Only models with 32GB of storage have been listed, so expect the 64GB variants to go for even more.
According to some past rumors, the Galaxy S8 will cost €799, so this means the G6 will be a little bit cheaper. Then again, the S8 is widely expected to pack 64GB of storage for that price, so the comparison isn't necessarily an apples-to-apples one. What remains to be seen is how prospective customers will react to the G6 carrying a similar price to the S8 while coming with last year's top of the line chipset.