Samsung is kicking off the Galaxy S8 ad campaign in Korea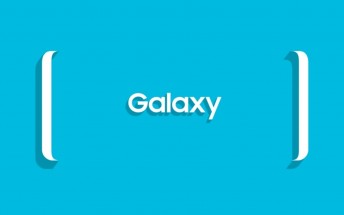 There is still some waiting to be done for the upcoming
Galaxy S8
flagship pair. The official announcement is
scheduled for March 29
and availability could come
as late as April 28
. And despite the
sea of leaks
we already have on the pair, official information is still scarce.
Considering Samsung's schedule, this is quite understandable. However, the Korean giant appears to be breaking away from convention this time around and has already kicked-off its ad campaign on the local market with a 15 second teaser. Naturally, the video doesn't really reveal anything about the eagerly-anticipated flagships, but could do a lot to fuel fan excitement. More importantly, Samsung hopes, it could be a way of getting some attention off the LG G6.
The G6 has been enjoying amazing popularity since its launch in Korea - quickly raking-in over 40,000 pre-orders and 20,000 unit sales on launch day. It appears this celebrity status is starting to get Samsung nervous and some counter-measures have been taken to at least try to mitigate the situation until March 29 comes along.
After that, it is anybody's guess how user fancy will swing, but one thing is for sure - the arrival of the Galaxy S8 and
S8+
won't go by unnoticed.