Samsung pushes new software update to Gear S3, many new features on board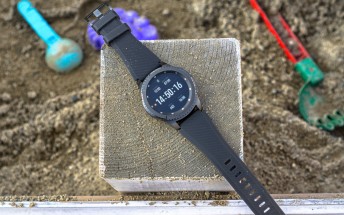 Samsung's latest smartwatches are now in the process of receiving a new software update. Arriving as build R770XXU2BQC5 or R760XXU2BQC5 depending on whether you have theGear S3 classic or frontier, the new release comes with quite a few new features.
New Date and Music complications can be added to watch faces, there's a new auto-refresh feature for altitude, and customizable pace-coaching and HR zone info for running have made their way into S Health. S Voice now lets you set a date and time when creating a reminder, and News Briefing has an improved UI. Find My Device gets a new option to display your contact info if you lose the watch, and the maximum time for the Stopwatch is now three hours. Many new accessibility options are in, as are UX enhancements and bug fixes for iOS. An auto-switch feature automatically connects your watch to the paired smartphone, while Samsung Internet for Gear lets you browse the Internet on your wrist.
As usual, such over-the-air software rollouts can be staged, so you may be waiting a few days before you can install the new release on your Gear S3.