TAG Heuer Connected Modular 45 is the most customizeable smartwatch yet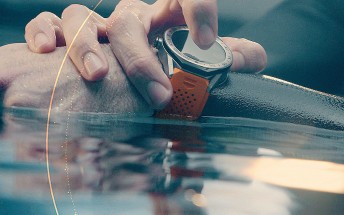 TAG Heuer unveiled the first "Swiss-made connected watch" dubbed the TAG Heuer Connected Modular 45. Before you mind goes to the LG G5, the modular aspect of this smartwatch involves easy to swap out straps, buckles and lugs. The "Connected Module", that is the actual smartwatch, can also be swapped out for a classic Swiss-made mechanical movement - Calibre 5 or Heuer 02T Tourbillon.
In total there are 56 different combos you can create and the maker's website has a customization tool akin to the Moto Maker. The watch starts at $1,650 (that's actually $150 cheaper than its predecessor) and price can go way up - if you want things like diamonds. The case comes in several color options and you have a choice of Titanium, Ceramic, Leather and Rubber straps. There is a collection of authentic watch faces, but you can also use TAG's tool to create your own.
The TAG Heuer Connected Modular has a 45mm diameter and fits a 1.39" AMOLED screen. It is powered by an Intel Atom Z34xx chipset and the 410mAh battery is good for up to 25 hours of regular use.
The watch is waterproof up to 50m so you can go swimming, there's a scratch-resistant sapphire cover on the front (2.5mm thick), a GPS module will keep track of your exercise and Android Pay will buy you a protein shake after. Yes, the watch runs Android Wear 2.0.