Huawei announces Honor 8 Pro for Europe starting at €549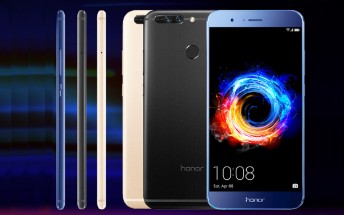 Honor and Huawei have been doing a good amount of cross-pollination with renaming some smartphones for other markets. This time, Honor is announcing a new smartphone for the European market. The Honor 8 Pro is a rebranded device that is otherwise known as the Honor V9 in China.
Honor is really blurring the line between its two brands with this smartphone. While Honor has been keener about being a hyper-value brand, this is the first smartphone to break the €500+ price range. By contrast, last year's priciest device from Honor was the Honor 8, it was priced at €400 when it launched last summer.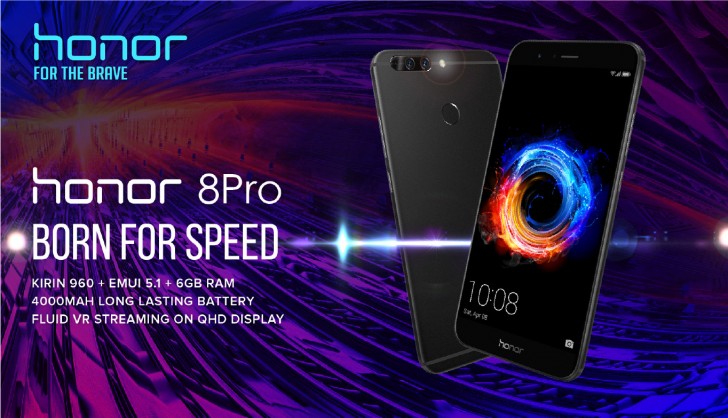 The Honor 8 Pro features a QHD 5.7-inch display, which trumps the Mate 9 in terms of resolution. Performance-wise, the Honor 8 Pro packs the Kirin 960. That's the same CPU found in the Huawei Mate 9 and the more recent Huawei P10, not to mention, the Honor 8 Pro also makes use of 6GB of RAM and will come with 64GB of internal storage.
The Honor 8 Pro has the same camera setup that's found on the Honor 8: a dual-12MP camera setup adorns the backside, along with the fingerprint scanner (which doesn't feature the Honor 8's Smart Key), the former of which sits flush against the back of the phone, no camera hump! Supplying power to the large 5.7-inch display, the 6.97mm-thick device will pack a 4,000 mAh battery which Honor claims can last up to "2 days of regular use" or "1.44 days of heavy use".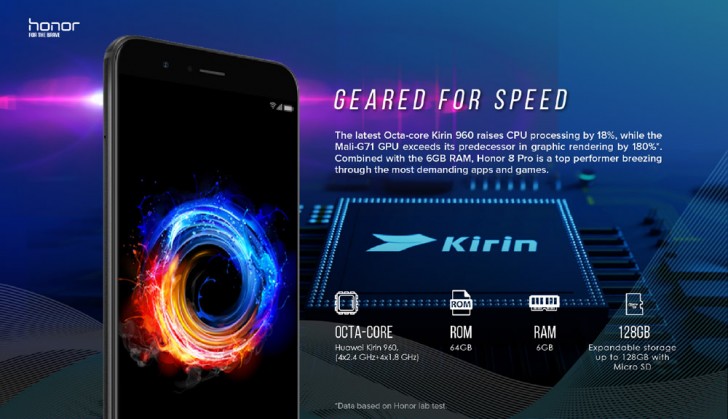 Also debuting on the new 8 Pro is a new game called: Galaxy on Fire 3, which actually sounds like a Galaxy Note7 joke.
The Honor 8 pro is launching in UK, France, Germany, Italy, Spain, and Switzerland. It costs £475 in the UK and €549 in mainland Europe with pre-orders available now through www.vmall.eu. Depending on your market, you can also snag a free Honor Gift Set with your pre-order. This includes your choice of a 128GB microSD card or Honor Power Bank, in addition to an Honor Tripod/Selfie Stick.