Official Spotify app coming to Apple Watch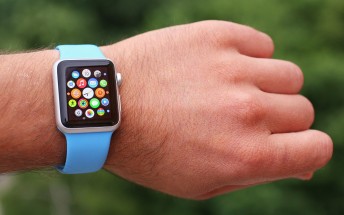 Spotify currently doesn't have an official companion app for the Apple Watch, but that's about to soon enough. Third-party app developer Andrew Chang had created an unofficial Spotify app called "Spotty" for Apple Watch users that also supported offline playback. After 9to5Mac published a write-up of the app, it exploded in popularity, which brought it to Spotify's attention.
Chang was contacted by the music service regarding concerns about the app's name being too similar to "Spotify"; This led Chang to change the name to "Snowy". Shortly after this, Chang was contacted again to be hired to work closely with Spotify to develop the company's official app. Spotify must have been quite impressed with Chang's work, considering his only resource was an SDK.
Negotiations between Chang and Spotify took over a month, as Chang's last update regarding Spotty was back on March 6. Only yesterday, was Chang able to make an official statement to fans of the app on Reddit.
I'm thrilled to announce that I'll be working closely with Spotify to bring Snowy to the Apple Watch as part of an official Spotify iOS app… I can't wait to take things to the next level with the expertise and tools available at Spotify.
There is currently no estimate as to when the app would become publicly available. In the updated post, Chang assures us "while [he] can't give any estimates as to when it'll be available… a Spotify Apple Watch companion app is in the pipleline."
Cheers to Chang for landing that gig. We wonder if he can make a better Android Wear companion app for Spotify, too!