Samsung Galaxy S8's Bixby button can be remapped, confirmed on video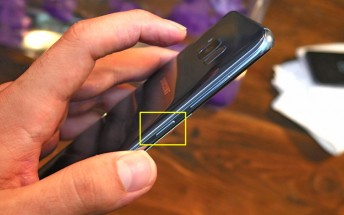 Many of you must be really excited about the new
Samsung Galaxy S8
. But many of you are probably not really excited for Bixby. Not to worry, as a new video that surfaced through
Reddit
shows that the button can be re-programmed to open something else, say… Google Assistant? Okay, or maybe Pokemon GO… You know who you are.
Anyway,
Dylan Bertwell
from YouTube walked into a Best Buy store and played with the Galaxy S8. He found that the Bixby button can easily be reconfigured to open another application by using a third-party app. The app in question is called
All in One Gestures
and is currently
available on the Play Store
.
In the video, Dylan pressed the Bixby button and the Google Now homepage popped up instead. All while ignoring the Samsung rep's pitch for the new phone. In any case, this answers one huge doubt that many folks may have had about the Bixby button. It should be remap-able, right? After all, the Samsung Galaxy S7 active had an extra key, and you could remap it to whatever you wanted if you didn't prefer to use Samsung's Activity app