Truly Exquisite covers Galaxy S8 and S8+ with 24K gold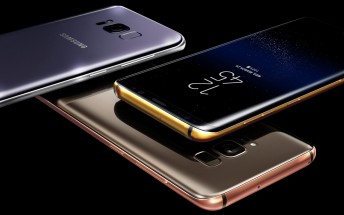 There's gold, the color option, and gold, the precious metal. Truly Exquisite means the latter when it talks about its 24K Gold Samsung Galaxy S8 and Galaxy S8+. There's also 18K Rose Gold and, for a more neutral color, a Platinum option.
You can combo those noble metals with the Midnight Black or Orchid Grey colors from Samsung as those determine the color of the glass back - Truly Exquisite only gilds the metal frame, while the front is Black on all S8 color options.
Anyway, you're getting more than just a gilded phone for your £2,250 (without VAT) - yes, that's how much they cost. You're also getting a 24K Gold Power Bank, Luxury leather card holder, wireless charging pad and the usual Gear VR. All of that is presented in a fancy luxury wooden display box.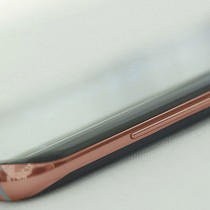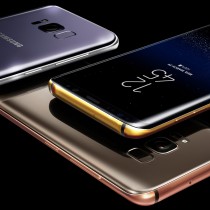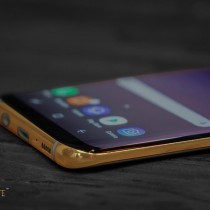 A Truly Exquisite Samsung Galaxy S8: with Rose Gold, Gold and Platinum



You can choose between the Galaxy S8 and Galaxy S8+, keep in mind that both are the Exynos-powered versions with 4GB RAM/64GB storage. If you pre-order one, it will be shipped (for free and with insurance) 3-4 weeks after the Galaxy S8 launches in Europe, which is April 28.

Hit the Source link if you're interested and if you can write it off as a business expense, so much the better (again, it's £2,250 without VAT).