Verizon's Pixels have their own Android 7.1.2 builds, rolling out right now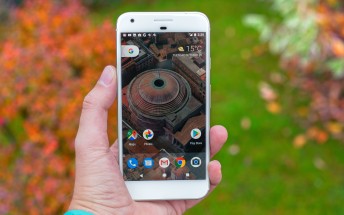 This Monday Google released the latest version of Android for the devices it handles, namely Pixels and Nexuses. Android 7.1.2 isn't a huge jump compared to 7.1.1, as you'd expect from the minor version incrementation. But it should fix some annoying bugs, so there's that.
Today Verizon has started rolling out the software to Pixel handsets it sold, and oddly enough these get a different build number compared to all the other Pixels out there. What's more, Verizon's builds aren't even listed by Google on its factory images and OTA zip files pages.
If you own a Pixel or Pixel XL purchased from Big Red, you are about to receive Android 7.1.2 build NHG47K. If you bought yours from Telekom you get N2G47J, while everyone else is to receive N2G47E.
Here's Verizon's changelog for its release:
As usual with Google software updates, the rollout is probably staged so it may take a few days for the new build to hit all Verizon Pixels out there. It is certainly on the way though.