Windows 10 Creators Update will only roll out to these 13 phones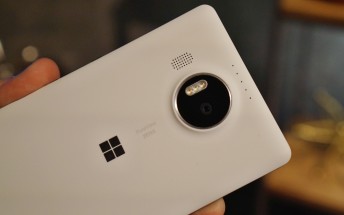 Microsoft has recently launched the Creators Update for Windows 10 for computers, and now the company is working on finishing that release for smartphones. So today it's published the official list of handsets that will be getting the Windows 10 Creators Update. And the list only contains 13 models. Here they are:
• HP Elite x3
• Microsoft Lumia 550
• Microsoft Lumia 640
• Microsoft Lumia 640 XL
• Microsoft Lumia 650
• Microsoft Lumia 950
• Microsoft Lumia 950 XL
• alcatel Idol 4s
• alcatel Fierce XL
• SoftBank 503LV
• VAIO Phone Biz
• MouseComputer MADOSMA Q601
• NuAns Neo
That's it. If you have another Windows phone, it's time to get to grips with the fact that it will never be updated to the latest release of Windows 10. To preemptively counteract the inevitable criticism regarding this decision, here's what Microsoft's Dona Sarkar, Windows Insider chief, had to say:
"We recognize that many Insiders will be disappointed to see their device is no longer supported. We looked at feedback from our Windows Insiders and realized that we were not providing the best possible experience for our customers on many older devices. That helped us determine which devices we support for the Windows 10 Creators Update. We are continually listening to your feedback to provide the best experience for ALL of our customers.
The Windows 10 Creators Update for smartphones will become available for the aforementioned supported devices on April 25.